Looking for the top pest control near you? Welcome to Environet About Page, we strive to provide businesses and customers with the best and top pest control solutions. At our company, we understand the importance of preventing pest infestations before they occur. That's why we offer free inspection services to identify potential pest infestation and problems and create a customized solution that fits your unique needs. We believe that prevention is key when it comes to pest control, and we're dedicated to helping our clients maintain a pest-free environment. As a business existing not just in Metro Manila but across the Philippines, we prioritize customer satisfaction and work closely with other pest control companies through different associations here in the country to ensure that our services meet the highest industry standards. Thank you for considering our services, and we look forward to helping you with all of your pest control needs.
About Environet Pest Control
Environet Pest Control, a termite control company established in 2000 that began offering its services to homeowners in Metro Manila, has expanded significantly over the years. Built as the ultimate solution to every pest problem, we have extended our pest control services to general pest control with integrated pest solutions not just to homeowners but to large business establishments, including real estate properties, malls, retail stores, department stores, warehouses, banks, BPO offices, educational institutions, office spaces, and other commercial establishments.
When the COVID-19 pandemic hit our country, we enhanced our offerings by adding disinfection treatment so we can provide solutions for every family in a home and employee for every company.
Environet Pest Control is present in over 300 cities and municipalities in 15 regions across the Philippines.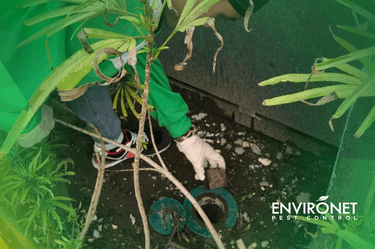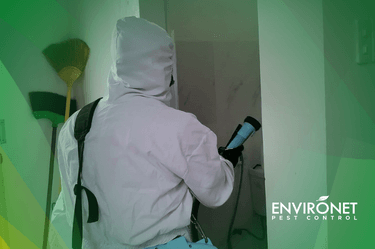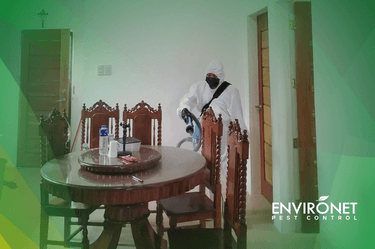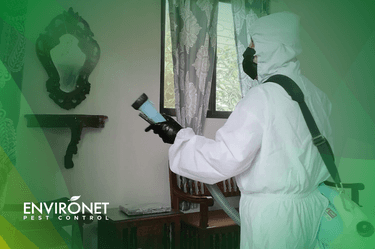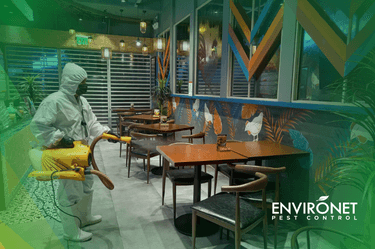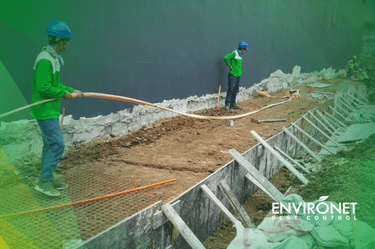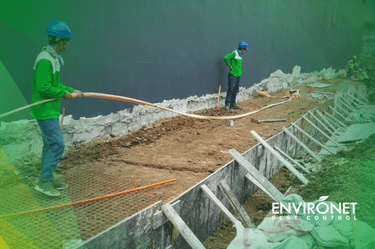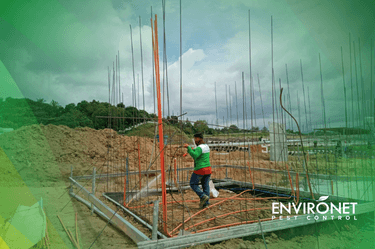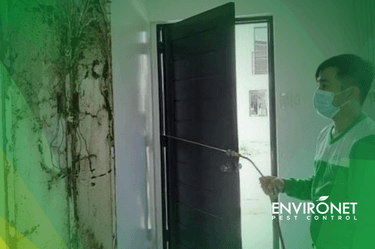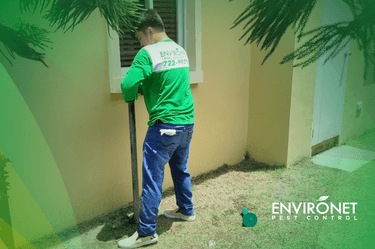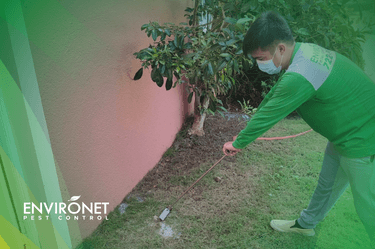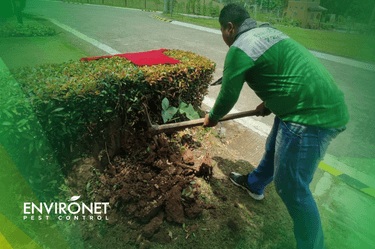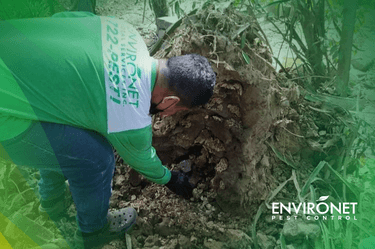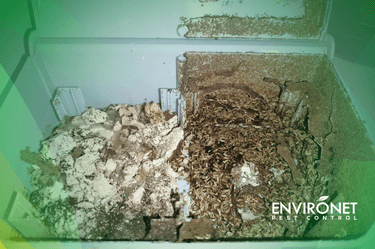 Accreditation and Affiliations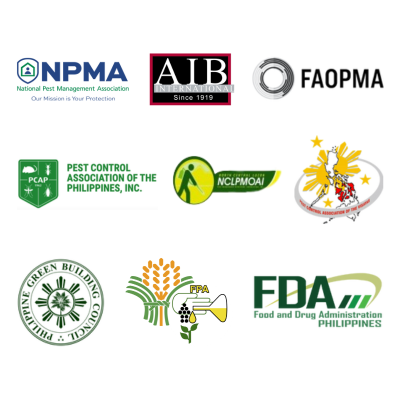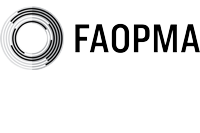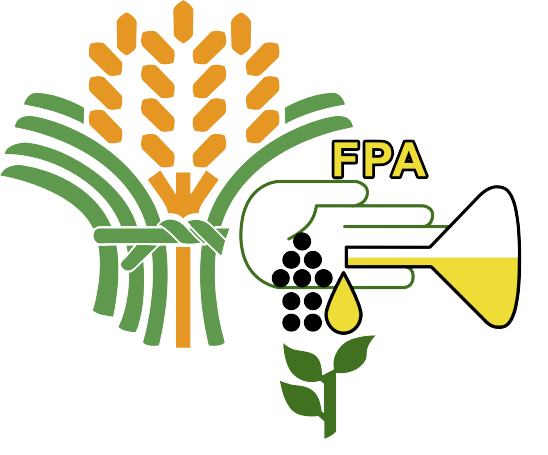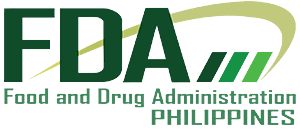 Our pest control services cater to a wide range of clients, including residential, commercial, and industrial properties. We understand that pests can infest any type of property, whether it's a single-family home, an office building, or a manufacturing facility. That's why we have tailored our services to meet the needs of various clients, ensuring that we can provide effective pest control solutions to any type of property.
In conclusion, effective pest control service is crucial for maintaining a safe and healthy environment for humans and pets. Our team can provide customized pest management solutions and services to effectively manage pests while minimizing the risk of exposure to harmful chemicals. By implementing an integrated pest management approach, identifying the source of the infestation, and using a combination of treatment methods, a pest control service can effectively eradicate pests and prevent future infestations.
Tried and Tested
The company has been in the industry serving the pest control needs of Filipinos for more than 22 years. Our effective and safe methods of service provide fast results that you can rely every family and business in the Philippines.
FDA-Approved
The company uses environmentally safe and FDA-approved pest control solutions that are safe for humans and pets but are extremely effective against common urban pests.
  Available Nationwide
We have several offices in Metro Manila including Las Piñas City, Quezon City, Makati City, and throughout the Philippines. Our team of professional technicians is ready to serve and help you get rid of your current pest problems!

Professionals
The company is dedicated to the professional development and training of its staff, providing seminars that keep everyone up-to-date with current developments in pest control. This ensures clients receive high-quality service and reliable technicians every time!
Dependable
The company makes sure that our valued clients are happy with having one reliable person—their dedicated account manager—to whom they can turn for billing assistance and pest-control questions at any point during the transaction process.
Environet Pest Control offers custom pest control plans to suit your pest control needs. Our pest management plans specialize in the removal and prevention of disease-causing and irritating, invasive flying and crawling insects. Our pest control service process typically involves the following steps:
Step 1: Inspection
The first step is to conduct a thorough inspection of the property to identify the type of pest and the extent of the infestation. This will help determine the best pest control plans and treatments to meet your specific needs. Our inspection is FREE of charge
Step 2: Pest Identification
Once the pest has been identified, the technicians will develop a plan to address the infestation. The plan will vary depending on the type of pest and the severity of the infestation.
Step 3: Agreement
The reports and proposal will be sent and is subject to the client's approval. The service fees and scope of work shall be agreed upon by the client and service provider prior to the rendering of pest control services. 
Step 4: Treatment
Our pest control technicians always rely on the safest available pest control treatment methods to eradicate the pest. They are equipped with competent equipment, and techniques from initial findings to solution applications using environment-friendly, FPA-approved, and FDA-registered chemicals. The treatments may involve the use of chemicals, traps, baits, or other pest control products.
Step 5: Prevention
To prevent future infestations, our pest control technicians may provide advice on how to prevent pests from entering the property. This may include sealing entry points, maintaining cleanliness, and removing sources of food and water for pests.
Our reports encompass all our findings, facts, and recommendations that you can fully depend on.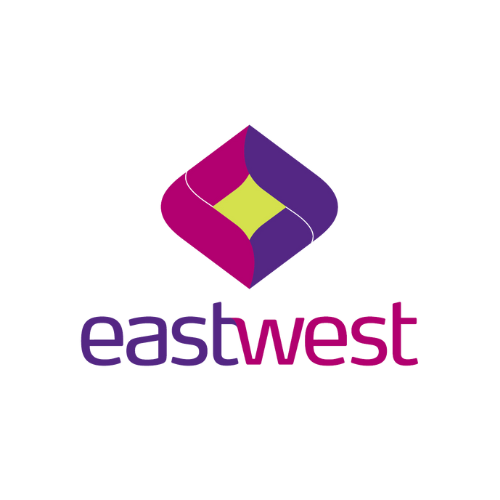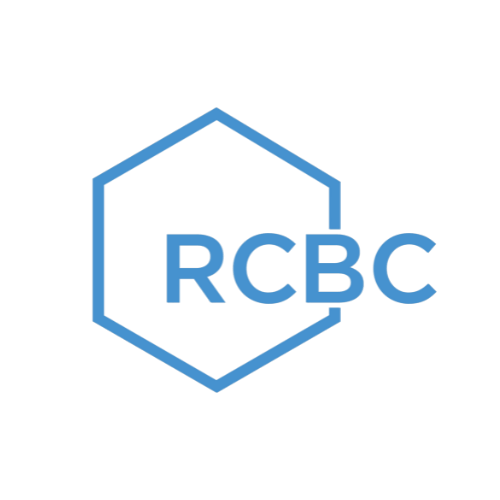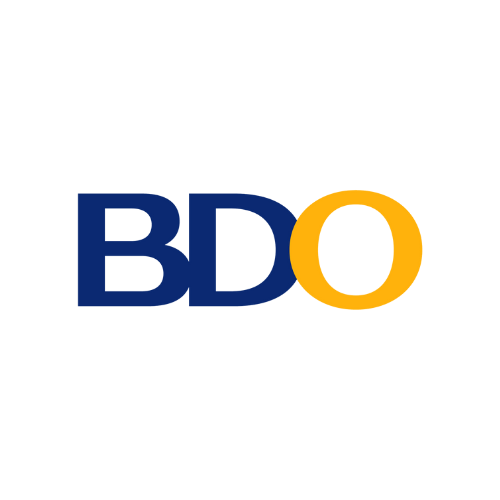 Our list of notable clients indicates the range and quality of our work in providing pest control and disinfection services to businesses operating across various industries throughout the Philippines.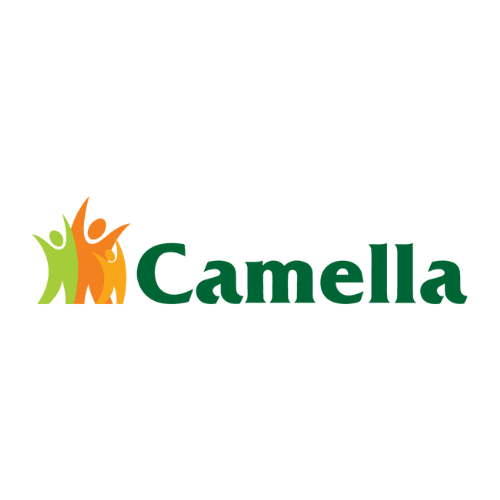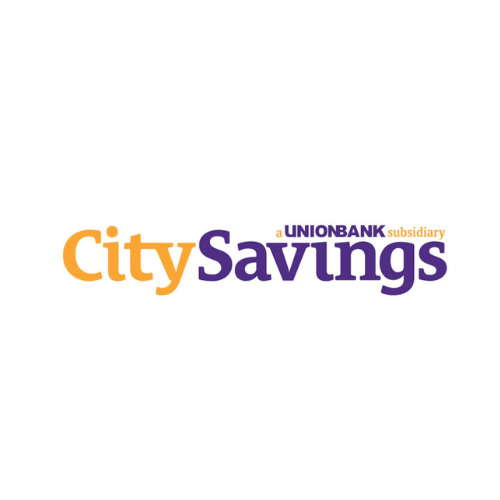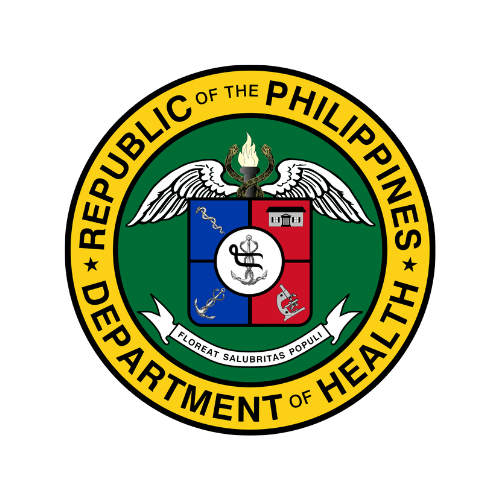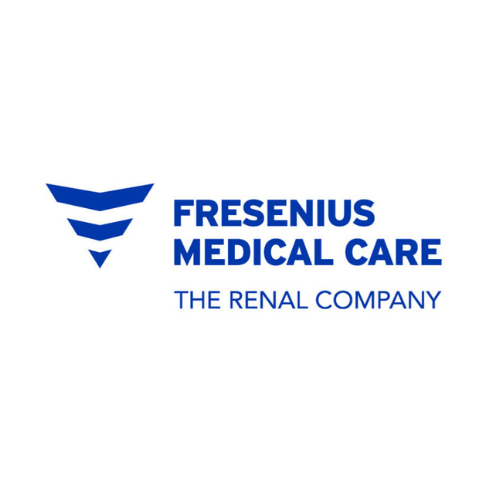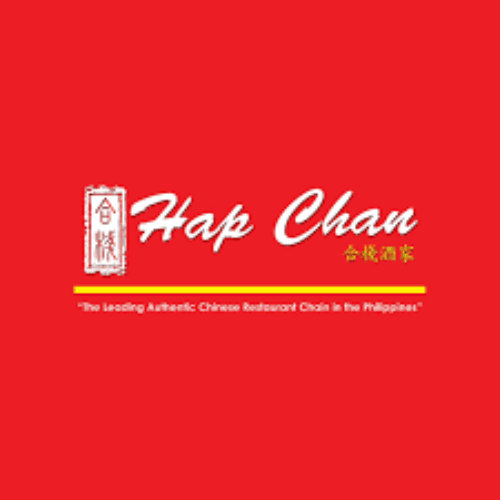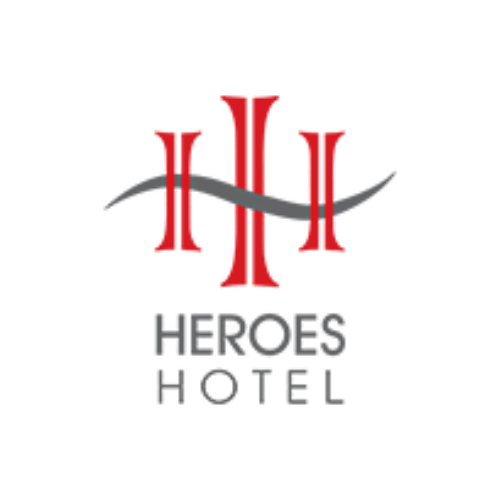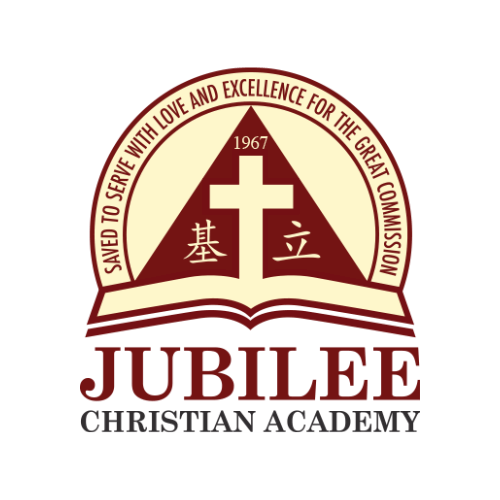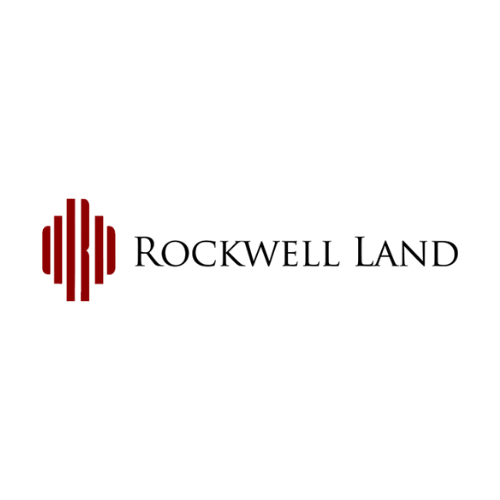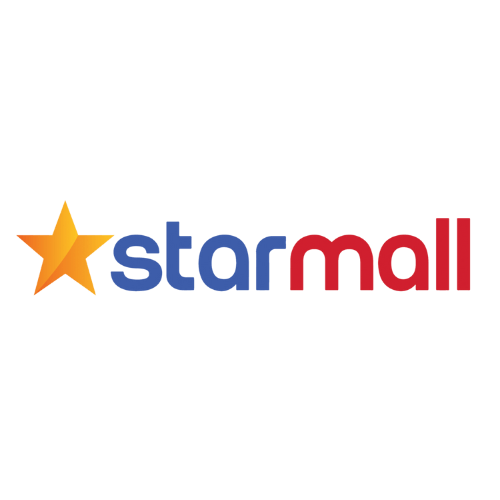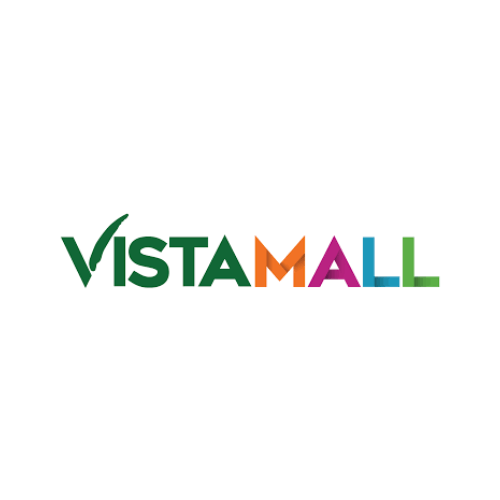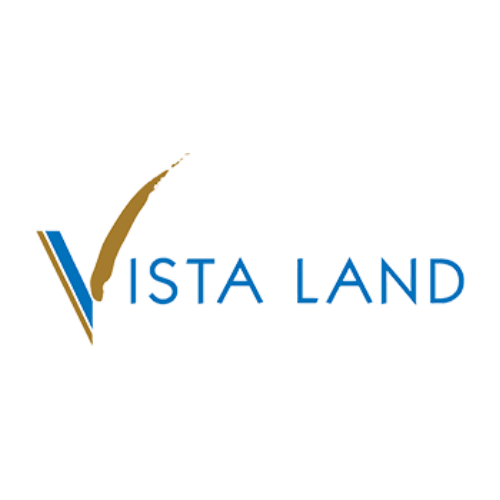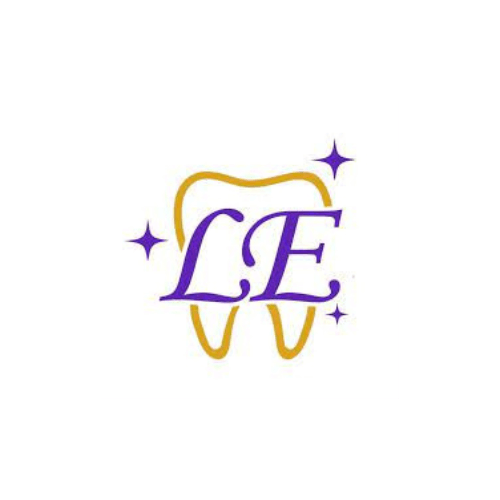 Don't let pests take over your home or business.
Contact Environet Pest Control today to take the first step towards a pest-free environment.